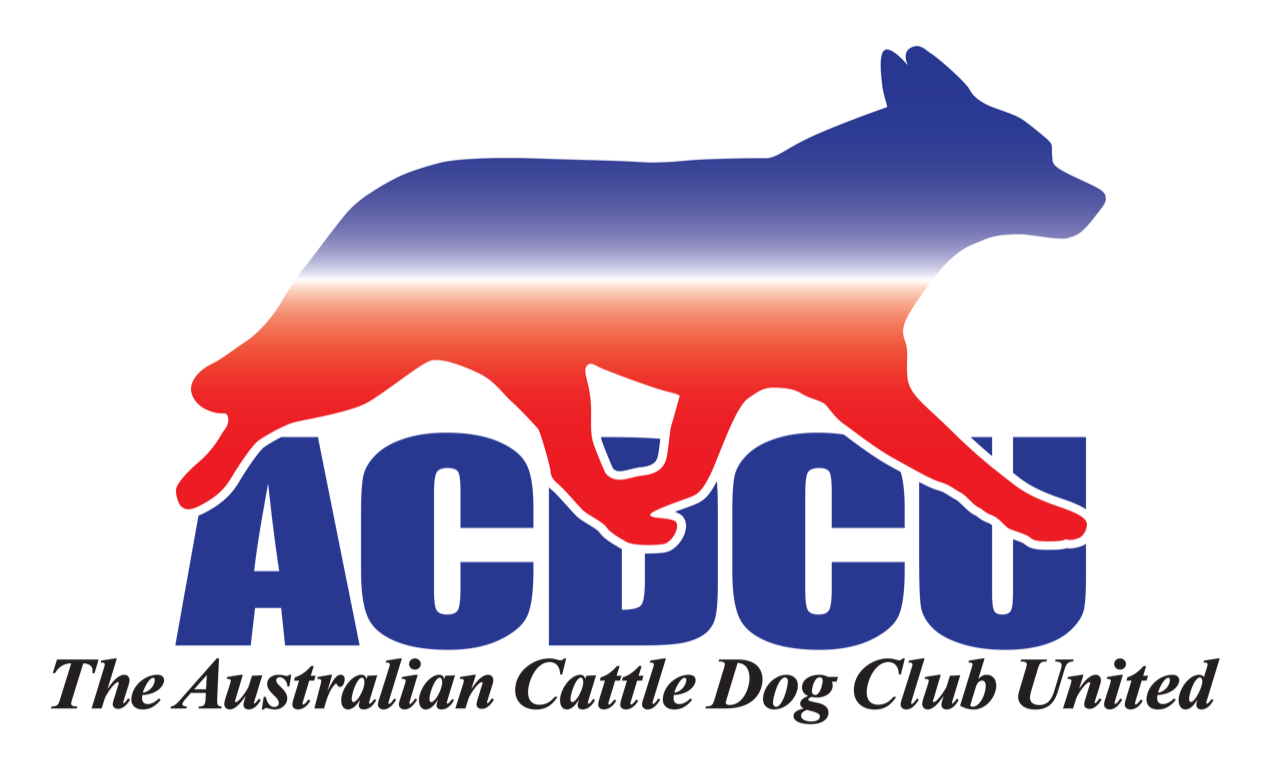 We believe that if you love and care for the Australian Cattle Dog you should be able to join us, we don't limit your membership because you are new, or because
maybe you have joined other clubs in the past thats fine, we believe we are stronger with you than without you.
You can contribute your passion and talents as much as anyone else.
Together we can educate, enlighten , inspire and assist. The Australian Cattle Dog Club United needs you and we want you to join us today!
I will not misrepresent myself or my Australian Cattle Dogs in my dealings with others.
I will honor all agreements entered into freely between myself and others concerning Australian Cattle Dogs and related activities.
I will not bring dishonor to the Australian Cattle Dog Club United, nor to the breed which I have agreed, by my membership, to preserve and protect.
I will conduct myself at all times to enhance and improve the Australian Cattle Dog breed and its image to the public.
All members shall abide by the constitution and by-laws of the Australian Cattle Dog Club United.
All members shall conduct themselves to reflect positively on the sport of purebred dogs in general and Australian Cattle Dogs in particular. This includes respect for show sites, overflow facilities, internet forums, email lists and other social media as well as all other aspects of responsible dog ownership.
All members that choose to breed shall keep accurate breeding records, registrations and pedigrees, and maintain appropriate standards of canine health, cleanliness and care. Members shall abide by local laws, ordinances and covenants relating to dog care and ownership.
For members that choose to breed, all breeding shall be done with the intent of the preservation and betterment of the Australian Cattle Dog, taking into consideration structure, health and temperament.
We encourage genetic health testing of a Breeders stock for any and all known disorders that can affect the Australian Cattle Dog.
For those members that are breeders and/or stud dog owners are responsible for the puppies produced by their animals and shall take responsibility for the dogs they produce by taking dogs back or in some way assisting with placement in another home, if they can no longer be cared for by the owners.
No person or entity may advertise or use the logo for ACDCU.
We Want You... To be a part of the ACD's future!
1 Membership vote
Benefit package
2 membership votes
Benefit package
9 - 18 years old
Benefit package
Other than USA Kennel listing
If you prefer you may
Download The Membership Form
and mail
Make checks payable to ACDCU and Mail Forms to: ACDCU Treasurer PO Box 308 Resaca, GA 30735